Can a chocolate bar be a time machine? Can we come back to these carefree times of our childhoods when we were young and free? To these times when past simply didn't exist and no one cared what future will bring… We were happy just right at this very moment, as our life was happening NOW, and we enjoyed it to the fullest!
POIANA and SVOGE, the iconic chocolate tablets, established 1994 in Romania and Bulgaria, take us back there! They touch the best memories and emotions as  it feels like they exist almost .. forever. Even though these legendary poducts are being remembered and loved like a family member, it was a high time to implement some changes, to win hearts of new generations and write new history.
We were honoured to be a part of this transformation and happily supported POIANA and SVOGE with our projects by refreshing the product designs. The main goal was to give the chocolates more modern and contemporary image and make it even more appetizing. We wanted the Consumers to easily identify the brand that they love and trust.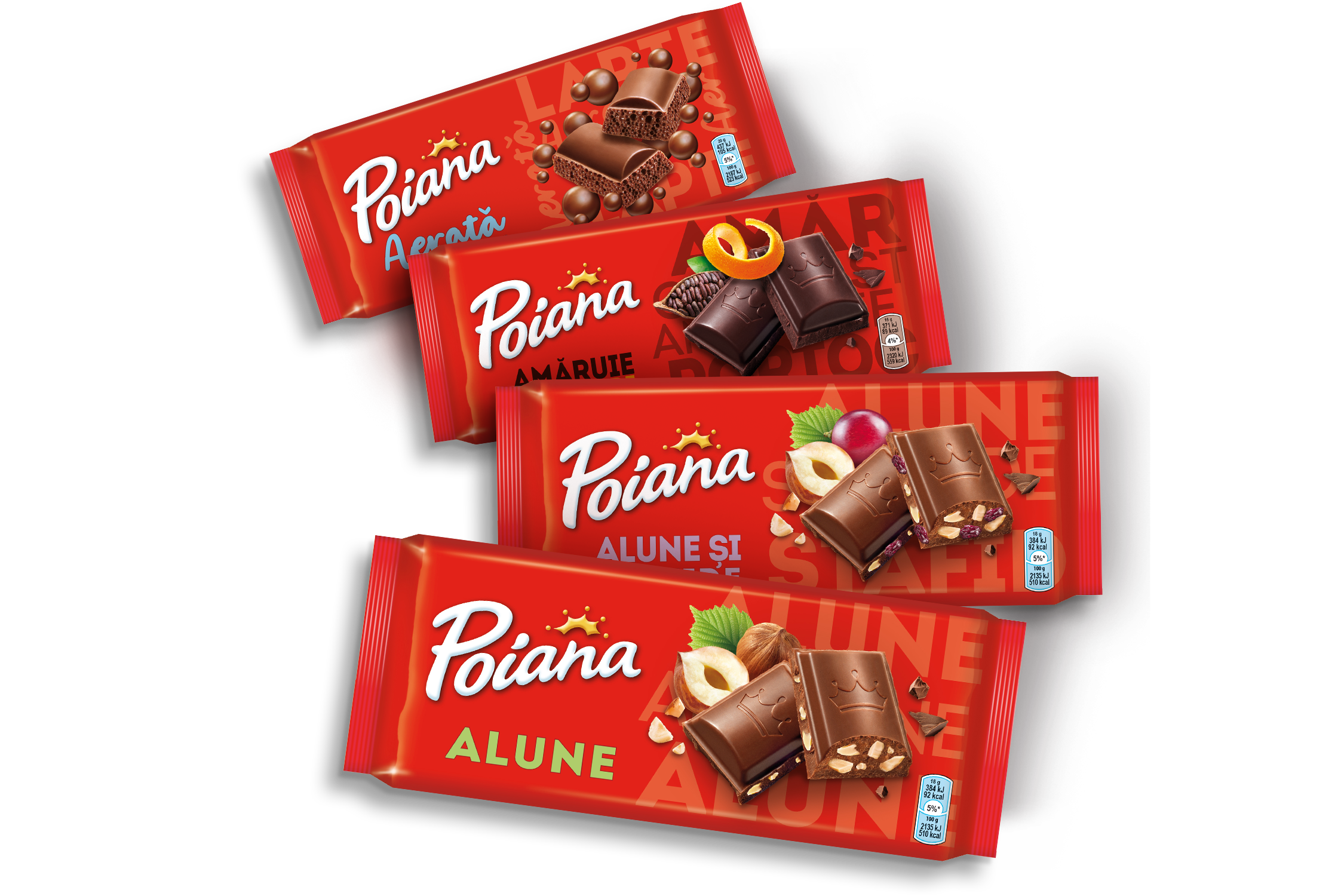 check out our
other works
We are happy to get to know your brand and work out solutions to the challenges it may face. Creating your knowledge with our creative and strategic method to make your brand grow.